Studios / Teachers / Healers
Steven Ross and the community at Eastside Yoga have been a stable source of light and inspiration for me on my developing journey. From day one, I knew Steven was offering something different and special.  If you live in Austin, this studio should be considered an integral part of living your yoga.  Yoga, Meditation and Wisdom for yogis of all backgrounds and levels.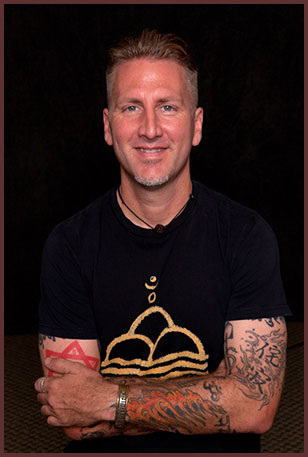 Craig Williams – Ayurveda Austin
Craig Williams' wisdom of Yoga, religion and esoteric occult topics is second to none. He has a phenomenal gift as a healer / acupuncturist and is the only practitioner I know who is truly competent enough to treat the whole person. His various lectures and private sessions have inspired me and kept me motivated on my spiritual journey in a way that no other has. It's an honor to call him my most prominent teacher of Yoga philosophy and spirituality. Bonus: he's a funny, approachable and ultra-cool guy : ) You can find Craig's lectures and private practice at Eastside Yoga.
I have been honored to call this small studio space my "yoga teaching home."  We are an open, non-judgmental community of spiritual seekers that welcome you to join us.  I am so grateful for those who have graced my classes with their presence and friendship. My experience of teaching has been enriched in many ways as I've grown with everyone there.
Other places to check out:
Beautiful studio in Central Austin offering Buddhist-inspired yoga classes.
Recently renovated by devoted business super-woman and friend, Natalie McKee, this gymnastics studio offers fun fitness endeavors for kids of all ages just off S. Lamar / Manchaca in Austin.
---
Websites and Blogs
---
Books
God Talks with Arjuna: The Bhagavad Gita by Paramahansa Yogananda
Yoga: The Science of the Soul by Osho
Yoga and Psychotherapy: The Evolution of Consciousness by Swami Rama
Yoga and Ayurveda: Self Healing and Self Realization by Dr. David Frawley
---
Causes